Jun 11, 2019
Physician burnout and mental health problems have been well documented as has the physician suicide epidemic. Health systems implement wellness programs and have mental health awareness initiatives. However, the wellness programs do a poor job addressing the root causes of burnout and physicians have a hard time getting mental health help because of the professional stigma and inability to be sure that their treatment is truly confidential.
Hopefully, there is real help on the way for physicians, nurses, and others who suffer from mental health issues because of their exposure to trauma. Dr. Marnie McGrath, a psychiatry resident at the Cleveland Clinic, is on the cusp of launching a nonprofit which will address all of those concerns.
Hope for Docs
is a 501c(3) organization that offers psychiatric care, anonymous discussion groups, and a no-strings pharmacy. This organization will offer medical responders a truly private opportunity to receive care without concern that their employer (often the health system itself) will learn of their disease and potentially hold it against them.
What is most interesting aspect about this venture is that it intentionally employs many of the strategies of direct care like transparent pricing, discounted pharmaceuticals, and easy charting - many of the things that contribute to the learned helplessness that physicians feel every day.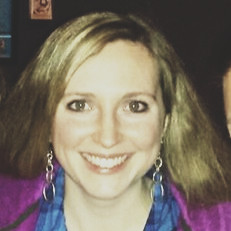 Dr. McGrath is a resident psychiatry physician at Cleveland Clinic who has created a
Hope for Docs
. It is a non-profit geared towards treating mental health problems in those who respond to trauma.
show notes
Hope for Docs: This is the website for the exciting organization that Dr. McGrath is launching.
LinkedIn: Dr. McGrath's linked in profile.
Episode 30: Dr. Wible is an expert on physician suicide and runs a free suicide hotline for medical students and physicians.
Episode 37: Dr. Ellen McKnight discusses providing direct care to her rheumatology patients.
YouTube for Paradocs: Here you can watch the video of my late son singing his solo on the Paradocs YouTube page.
Patreon - Become a show supporter today and visit my Patreon page for extra bonus material. Every dollar raised goes towards the production and promotion of the show.